Art Reception: John Funt
Date: 06/29/2014
Time: 4:00 pm-6:00 pm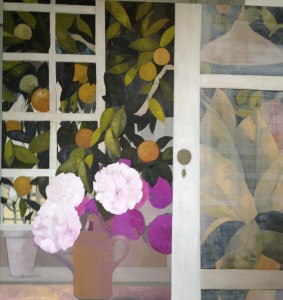 The show entitled "Orangerie" will exhibit twenty collages created for the Norfolk Library show. They are oil and mixed media pieces mounted on panels, each reflecting John Funt's fascination with garden structures and the refuge of plants under glass, particularly in winter.
All are welcome with no reservations necessary.
Graciously hosted by the Norfolk Library Associates.