Art Reception: Tom Hlas
Date: 09/07/2014
Time: 4:00 pm-6:00 pm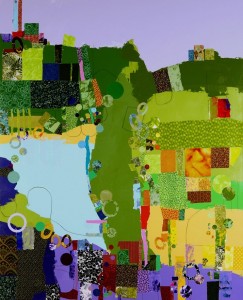 Tom Hlas is a mixed media artist who works primarily in acrylic paint, painted paper and fabric.
After growing up on a small farm in Iowa, Tom moved to several major cities on the east coast (Washington, DC, Miami and Philadelphia.) Tiring of big city life, he then moved to the small village of Norfolk, Connecticut near the Berkshire mountains which is where he now lives and works. My move to the country has had a big impact on my work.
Tom describes his paintings as a geography of the heart and mind. In his art, he tries to capture a sense of place, especially a space where one can go to be at home. At times, Tom's work is informed by memories. At other times, his paintings are inspired by the colors and sights around him, particularly the ever changing sky and rural landscape.
Visit his website at www.tomhlas.com
No reservations needed.
Graciously hosted by the Norfolk Library Associates.