Illustrated Talk and Book Signing with Ann Havemeyer
Date: 07/12/2014
Time: 4:30 pm-6:00 pm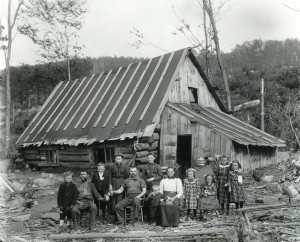 In an illustrated lecture first presented at the Norfolk 2023 celebration last October,  Ann Havemeyer will uncover some of the thorny issues that divided the town as it faced an increasingly diverse population in the 19th century. Recent research has shed more light on the dynamic between the Irish Catholic immigrants and the Protestant town patriarchs. Norfolk's leading family responded to the threat of social change by stamping their cultural heritage on the Norfolk landscape, transforming it into a Village Beautiful.
Ann Havemeyer holds a doctorate in the History of Art from Yale University, specializing in American architecture and cultural landscape studies. She is Interim Director of the Norfolk Library and Curator of the Norfolk Historical Society and Museum where she has developed award-winning interpretive exhibitions and programs. She has written several books about Norfolk history and architecture and lectures frequently.
Registration:
Registration is closed for this event.