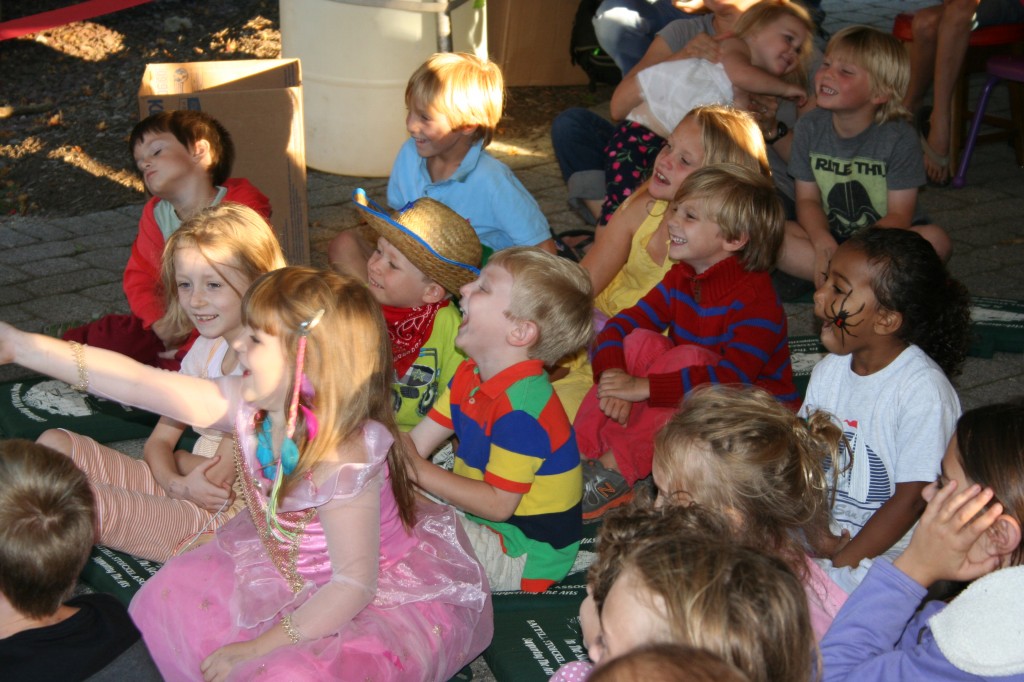 Miss Eileen runs our Children's Summer Reading Program and makes sure that it is filled with fun and creative programming to enrich the individual reading program that area children enroll in.
The summer reading program starts with a kick-off party that often features a magician, clown or other fun performer! We usually conclude with another party to celebrate the young people's reading efforts and to hand out prizes.  Everybody eats ice cream!
2017 Summer Reading Program: Build a Better World

Monday, June 12, 6:30p – Summer Reading Kick-off with cake!
                                             Traveling Lantern Puppet Show – The Ribbles Build a Residence.
Monday, June 26, 6:30p – Children's Museum – Lego Brick Challenge. Limited to 30 kids
Monday, July 10, 6:30p – Robert Rivest Mime – Build a Kinder World
Monday, July 17, 6:30p – Mad Science – Engineering Activities. Limited to 30 kids
Monday, July 24, 6:30p – Karen Rossi Art Play – One Rock at a Time, Build a Better World
Monday, July 31, 6:30p – Animal Embassy – Creating Kindness Through Creatures
Friday, August 4, 5:00p – Sandglass Puppet Theatre – Punschi
To win a prize, make sure you fill out a Summer Reading BINGO Card. Each BINGO card has Library activities to complete through the summer. When you have completed all activities, you pick a PRIZE. Summer Reading begins June 12 and ends August 1. Prizes can be picked up August 4.
A Special Series of 4 Fun Spanish Projects will be held on Wednesdays at 10:15-11:15am. This series will be an arty, hands-on playful approach to learning Spanish. Each week is limited to 8 children. Children 7 and older may sign up for one or all weeks. This innovative Spanish series will be led by Alejandra Brokaw. The dates are July 5, 12, 19 and 26.
Registration is requested for all programs.
Please call the Norfolk Library at 860 542 5075 to sign up or email Eileen Fitzgibbons at efitzgibbons@biblio.org.